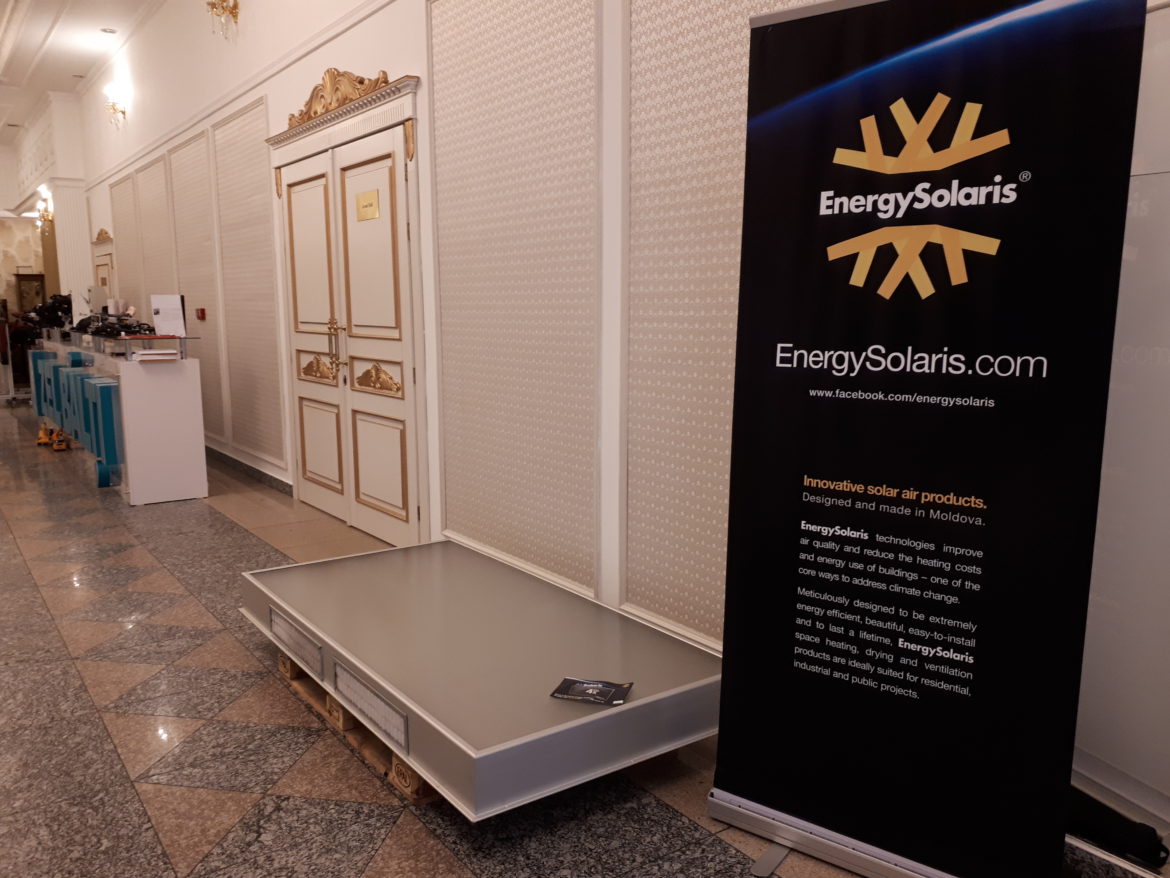 EnergySolaris was proud to be invited to exhibit its AirSolaris PLUS solar air heating collector at the celebration of the 8th Anniversary of the 'Zona Economica Libera Balti' (Balti Free Economic Zone), Moldova. Speakers at the VIP event included Pavel Filip, Prime Minister of Moldova, and the Honorable Ambassadors of Germany, Italy and Japan.
The collector presented was the one validated at the TestLab Solar Thermal of Fraunhofer ISE, in Freiburg, Germany.

EnergySolaris has been a resident of the Balti Free Economic Zone since 2014, alongside companies such as Gebauer&Griller, Draexlmaier, Sumitomo Electric, EMI Panel and La Triveneta Cavi.